STORYTRAILS : THE PEOPLE'S MAP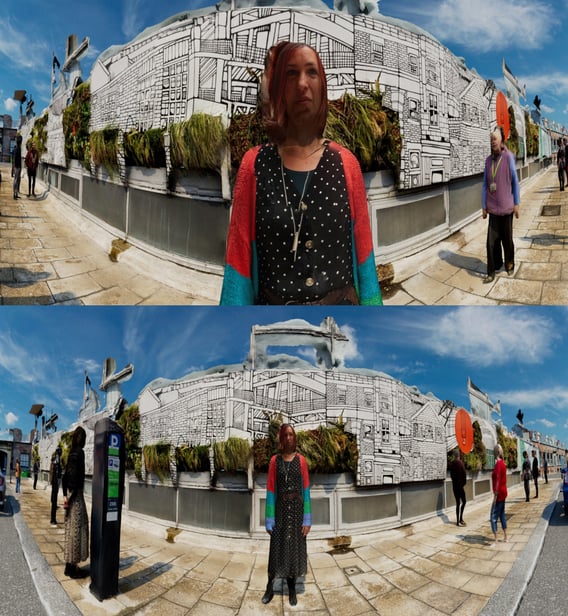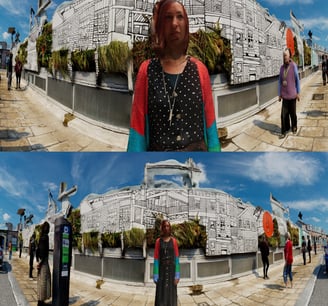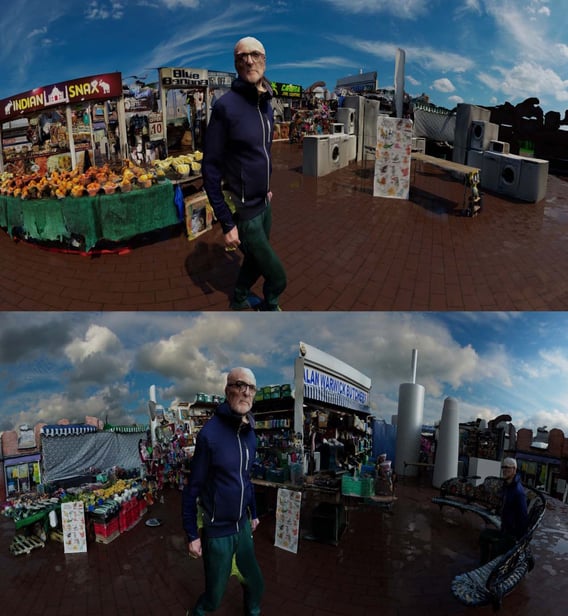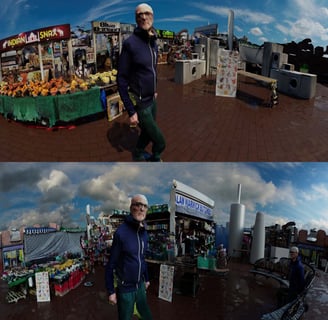 StoryTrails
was a UK wide project that captured thousands of 3D scans of people and places to create curated visual immersive stories of cities and towns. I was tasked with working on around two dozen animated scenes which involved taking the provided asset scans and audio and creating a stylized short in
Cinema4D
which would combine the elements to tell personal stories of each location.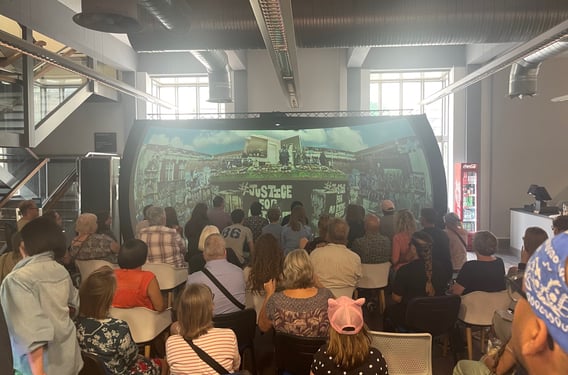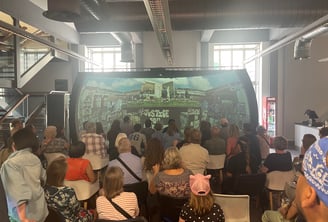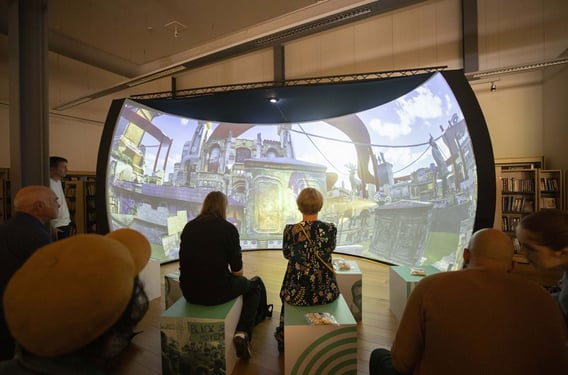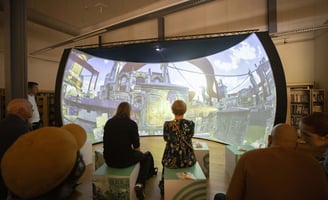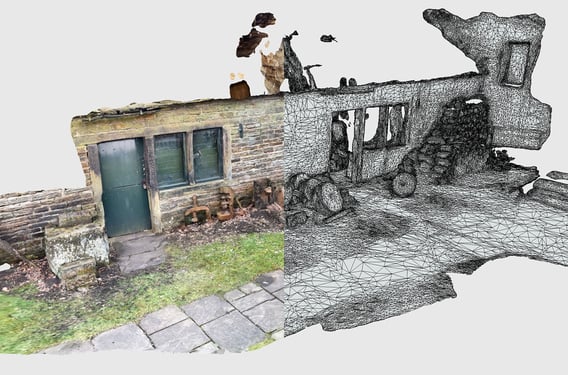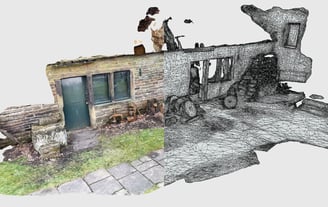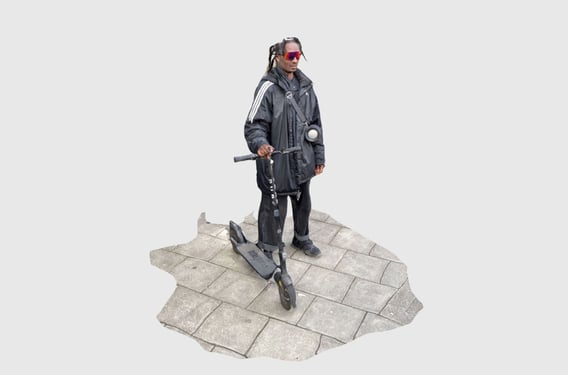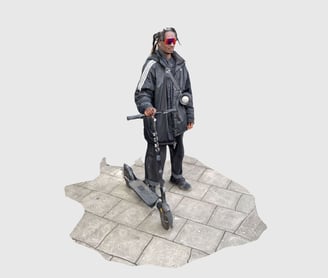 For each 1 minute animated the task was to build and light cohesive environment importing from a library of 3D scans and using rigging and mocap tools to animate a 1 minute short that would visually tell the stories. Some scenes required additional elements such as particles and lighting effects as well as adapting the provided scans for rigging / animation. Each scene had a turnaround of roughly 1 day which was a challenge considering the multiple elements required and the scale of the project.
The final animations were put together and finalized by ISODESIGN and toured the UK as part of a weekly pop event and the shorts were mapped onto a bespoke 180 degree spherised screen which aimed to create a more involved virtual space.