Indie game project '
Stellar Tactics
' is a Steam game in early access, this is a classic style RPG with lots of variety and depth and a huge open universe to explore.
I've been level designing maps for the game as well as modelling ships and modular space station elements then texturing in Substance Painter for an upcoming content update.
'STELLAR TACTICS' RTS UNIVERSE SANDBOX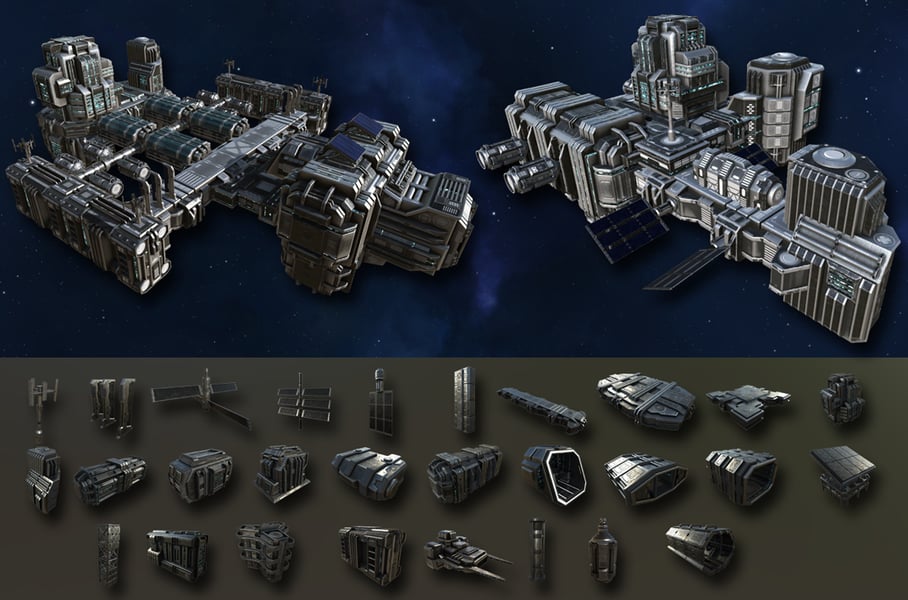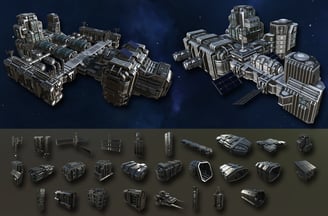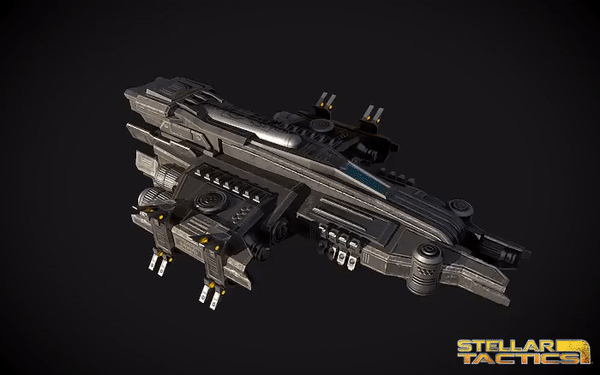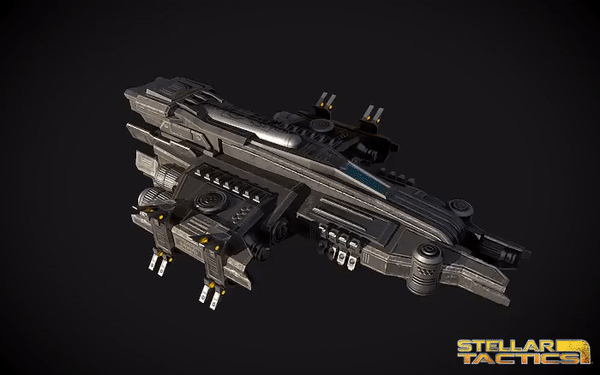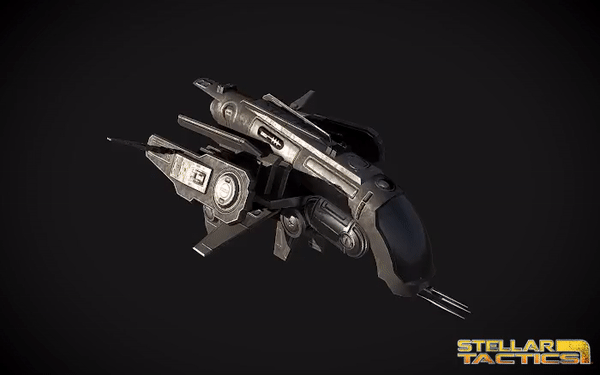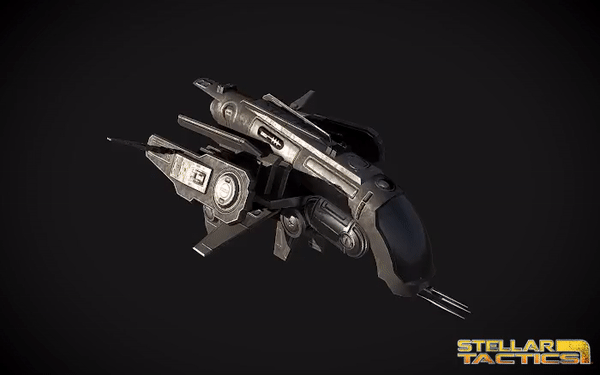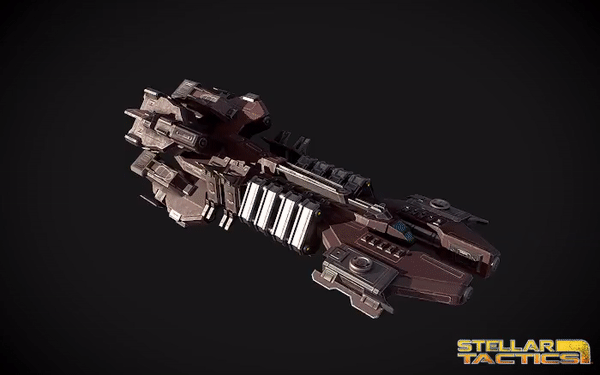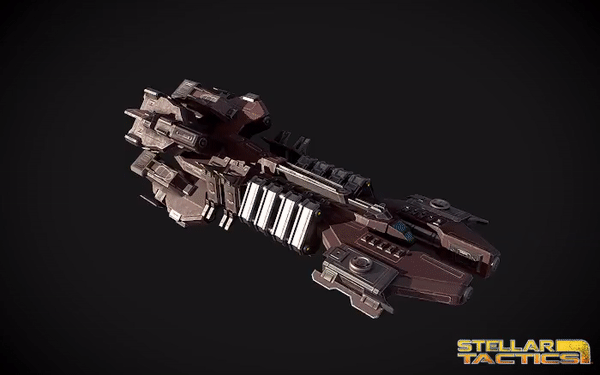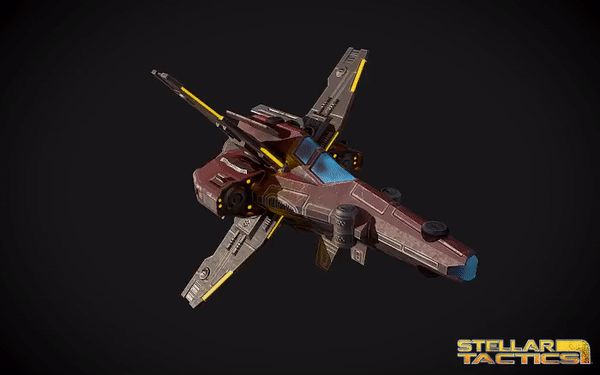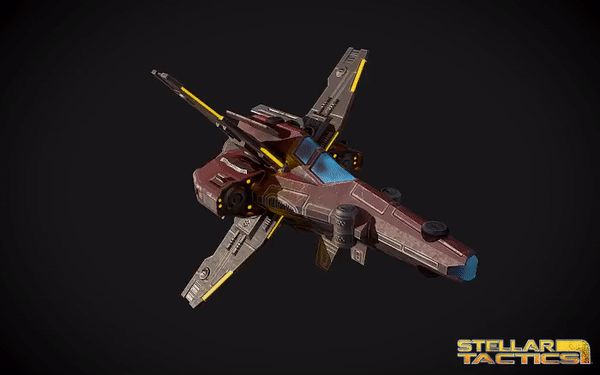 The ships were built in Maya and the aim was to keep them in the 3- 7,000 poly range with a little higher for some of the bigger cargo ships to accommodate frame rates. Each of the ship has additional customization with turret points and upgrades that can be added and removed for variety. I've been experimenting with 'Marmoset Toolbag' recently so put together some turntable renders and .gifs of some of the models.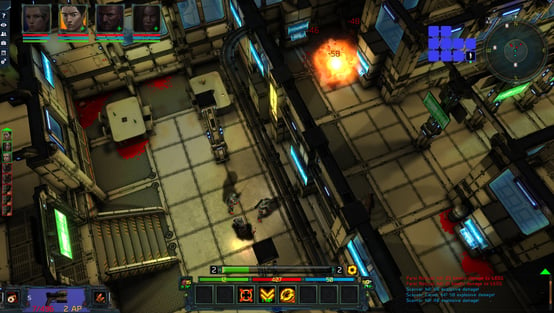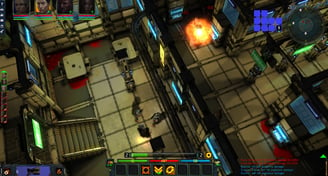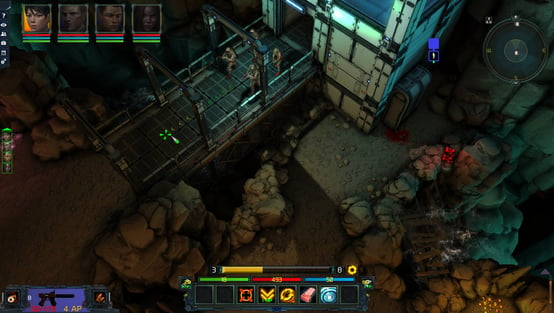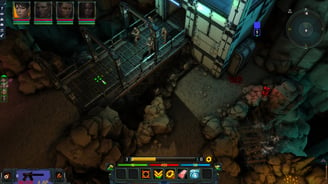 The above image shows modular parts I built for space station building and examples of them assembled. Below are some sccreenshots of the environments,I worked on building out several dozen levels in Unity from asset packs as well as lighting dressing out with props. The final environments were light baked within Unity before export.