I worked on expanding the environments for Crynosaurs early access indie game
Collision Course.
Developed in Cryengine the open world game takes place after you crash land on a prehistoric world. Currently the game features a large open world with unscripted AI encounters,crafting / survival and environmental events.
COLLISION COURSE CRYENGINE GAME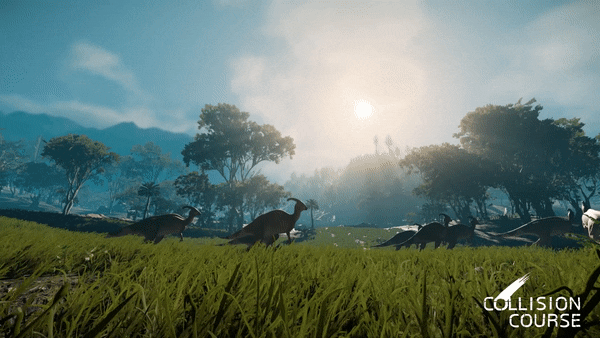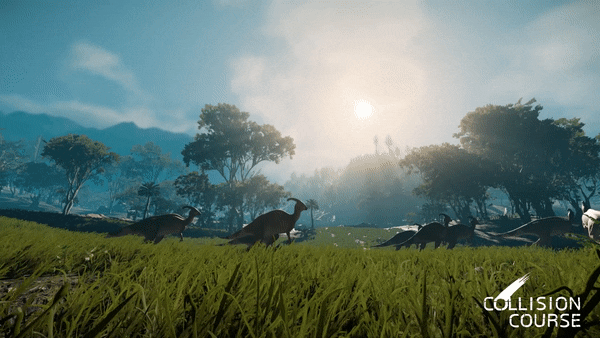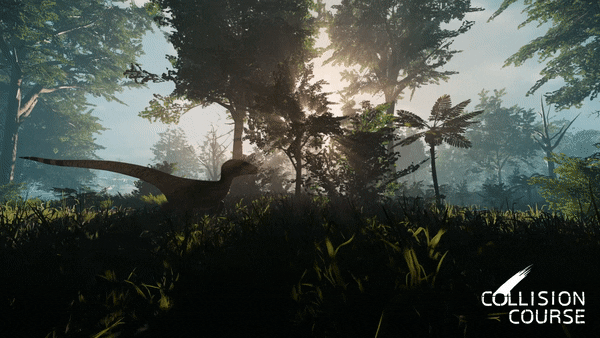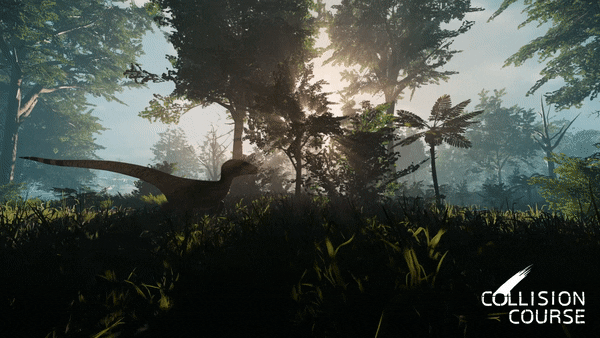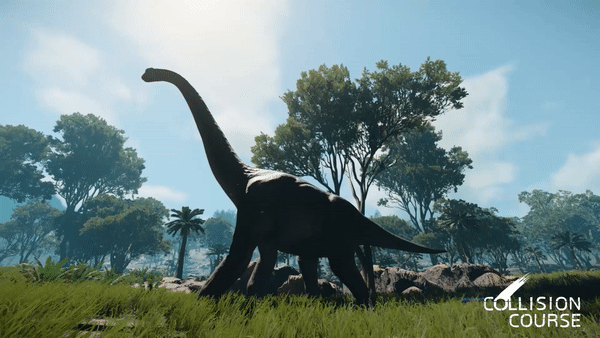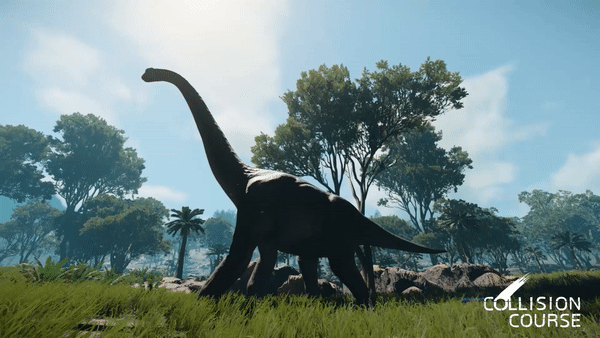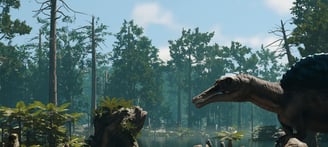 My work was on the project was focused on an undeveloped section of the map,using Cryengine's landscape tools I worked on adding grasslands and plains,rivers and additional cliff areas and integrating it with the existing map. The games latest patch added a new AI herding system as well as Parasaurolophus and required transitioning from dense forests to open plains big enough to accommodate Para herds and Brachiosaurus.